https://e-biblioteka.liepu.lv/
Set up a VPN client on your computer
A combined search of a wide variety of EBSCOhost databases containing thousands of journal, magazine, and newspaper articles covering all disciplines. Includes scholarly journal articles. Includes Academic Search Premier, America: History and Life, science and medicine/health databases, psychology databases, and many more.
ScienceDirect provides full-text access to academic journal articles in the social sciences such as business, economics, finance, management, and psychology.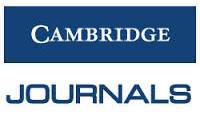 Cambridge Journals Online provides access to more than 380 peer-reviewed academic journals covering subjects across the humanities, social sciences and science, technology and medicine.
A rich collection of citation indexes representing the citation connections between scholarly research articles found in the most globally significant journals, books, and proceedings in the sciences, social sciences and art & humanities.
Scopus is a bibliographic database containing abstracts and citations for academic journal articles. It covers nearly 22,000 titles from over 5,000 publishers, of which 20,000 are peer-reviewed journals in the scientific, technical, medical, and social sciences.
Letonika.lv is a portal providing reference information, terminology of various sectors, translation dictionaries, unique and high quality resources on Latvia in Latvian. At present it is possible to read and search for information in 10 encyclopaedias, use dictionaries in more than 10 translation directions, to view separately graphic pictures, audio and visual recordings, search for information in Latvian Internet and Internet catalogue in the portal.
Lursoft is an IT company with over 20 years of experience, during time it has become an indispensable assistant to legal entities and individuals by providing access not only to the general national legal information database, but also providing a range of services, enabling to better valuate their customers including analytical services, monitoring, B2B and other solutions.